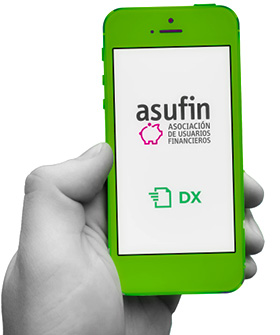 Asufin is an organization which main goal is to offer support, training and provide legal defense to the Spanish community of users of financial services.
Asufin was created more than 10 years ago and since then has offered protection to thousands of bank clients that have suffered from the massive commercialization of complex financial products.
Asufin has been using Docxpresso for the last few years for multiple diverse internal organizational purposes as well as for providing legal advice to their associates via its website.
Not long ago they were presented with the challenge to manage a huge amount of data in relation with a class action filled against an international financial company for the commercialization of a financial product that could be considered as a Ponzi scheme.
In a few words Asufin needed:
A simple and direct way to collect all the required info about the claimants.
Organize and filter it.
Carry out a mailing in order to require acceptance of the reached agreement:

Include a link to a document that incorporated all claimant data and the agreement resolution (amounts to be received and conditions).
Ask for additional personal data for an eventual money transfer.
Require their eSignature

Manage all resultant data by their accounting department.
With the help of Docxpresso it was a breeze to handle all required communications with thousands of claimants that were represented by Asufin.
In the own word of Patricia Suárez, President of Asufin:
"We were able to send thousands of emails with personalized data integrated from our database in order to recall all the required information from the claimants and later handle all further communications regarding the process."
"The Docxpresso data tool management and analysis tools also help us in our internal procedures required to organized all the obtained data and easily export it to our own databases."