Create a report with a Chart – DEMO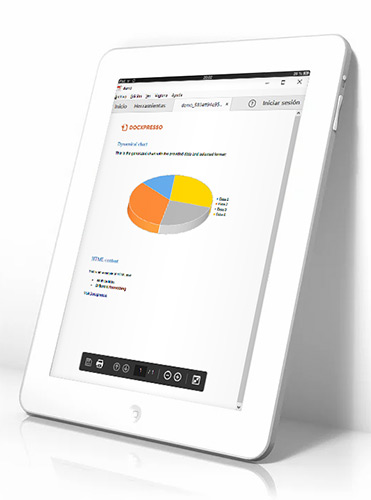 In order to illustrate the power of Docxpresso to generate dynamical documents out of any source of data, we have created a simple app that:
Gathers data from a web form.
Creates, out of a simple Office template and user data, a PDF (Word or ODF) file with:

a 2D or 3D chart (pie or bar) and
content generated out of HTML + CSS data.

Generates a download page with:

A download link to the generated document.
The Docxpresso script used to generateit.
This of course only cover a minimal part of all Docxpresso API Core functionality but we believe it must be enough to grasp its powers.
This DEMO generates a PDF out from the data provided via a standard web form: