External document repository
The goal of this feature is to let you share with other "shared folder members" documentation not directly generated by Docxpresso but that may show useful in your relationship with your clients.
Its usage is quite simple because it just works as an external "drive".
Al pulsar sobre cualquiera de las carpetas compartidas creadas, se mostrará el siguiente menú lateral.
By clicking on the Browse storage button of the side menu entry of the corresponding shared folder you will be redirected to a "File explorer":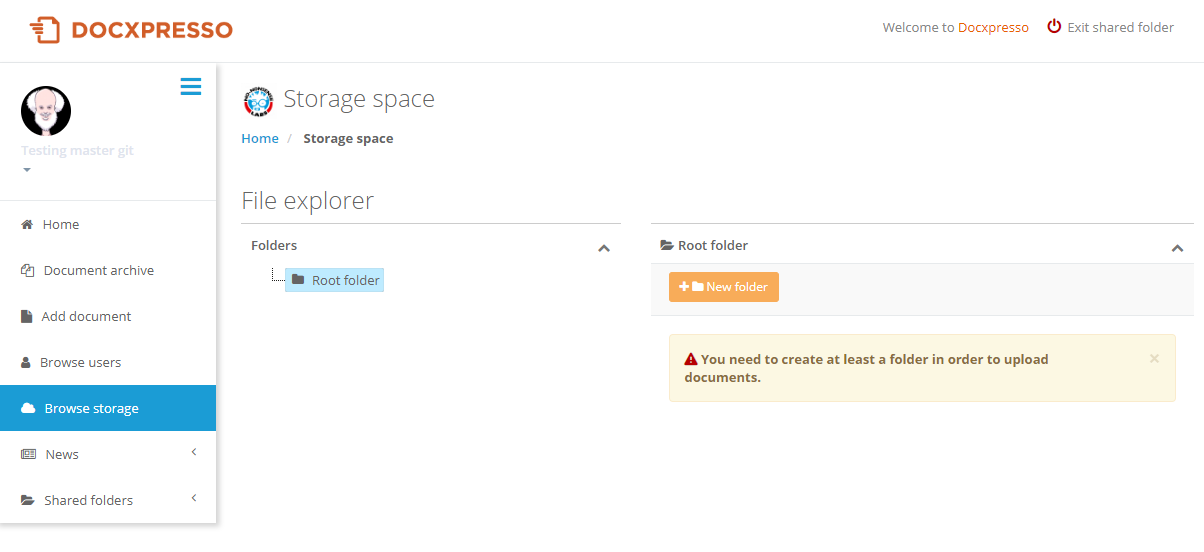 If there are no created folders you will be first prompted to create a new one. You may do so by clicking the "New folder" button:

After creating the folder you may add documents just by drag and drop:

If you drag (or click the "Upload file" button) a file from your system it will get stored in Docxpresso:

You may, of course, create as many folders and subfolders as needed and add arbitrary files to any of them. You may later download or erased those files by clicking on the corresponding buttons: