Shared folders: General considerations
Shared folders are designed to serve as a repository of documents associated with a particular group of "external users".
Whenever we want to keep in an organized way record of the interaction with a "closed" group of users the creation of a Shared folder can greatly simplify this task.
In order to create a "working" shared folder one needs to:
Create the shared folder that will act as a container.
Add members to the shared folder:

Admin members: that should be standard admin or editor Docxpresso users.
Plain members: that should be "external users" that will only have restricted access to that shared folder (nevertheless there is no restriction to add any other user type if needed).

Add Docxpresso templates that should be edited by one or more of the shared folder members.
Browsing existing shared folder
One may browse the list of existing shared folders by clicking in the Shared folders > Browse folders menu entry: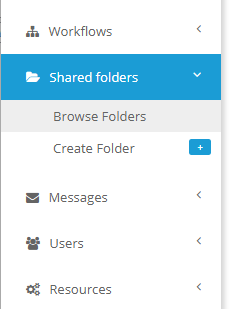 Then one is redirected to the complete list of available shared folders: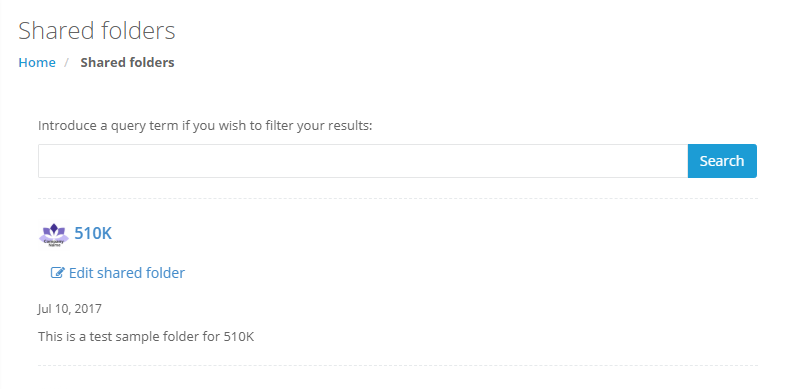 By clicking in the title of the shared folder we are redirected to the shared folder web interface: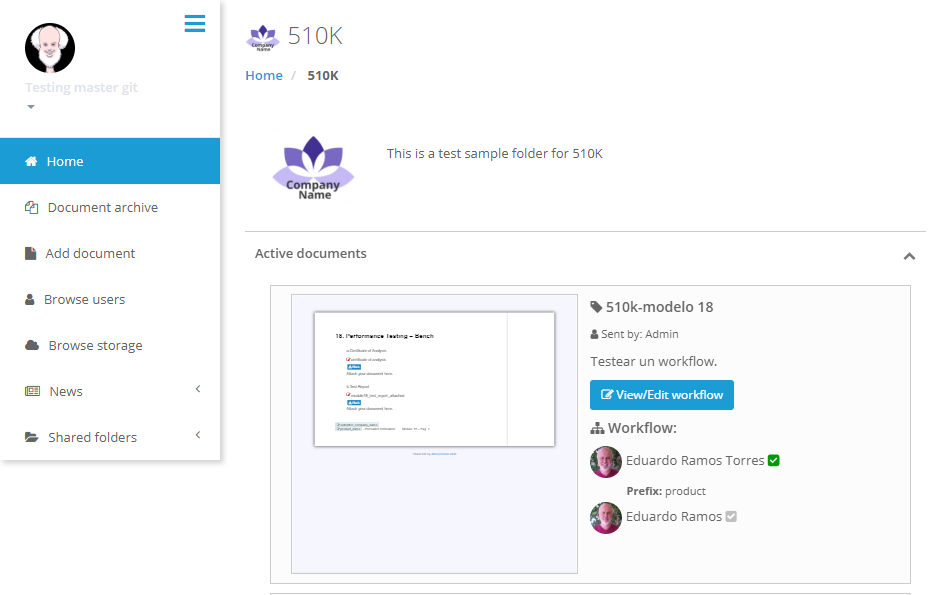 From this interface we can:
Access directly to the edition of any active document.
Browse the archive of generated documents.
Add a document (only admin members).
Browse the shared folder users.
Browse the storage space where the shared folder users can upload auxiliary documents (not Docxpresso templates).
Check if there is any general news (notifications).
Access any other assigned shared folder.
We will go over the details of all that in the other docs belonging to this section.