Localization
One may choose certain localization options at the template level.
In order to do so one should click on the top bar button with a gear: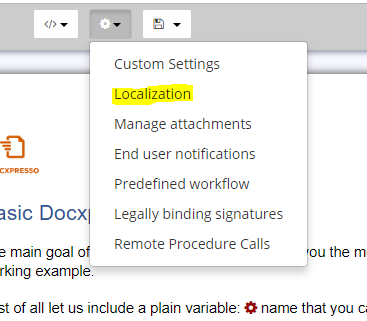 And the following interface shows up: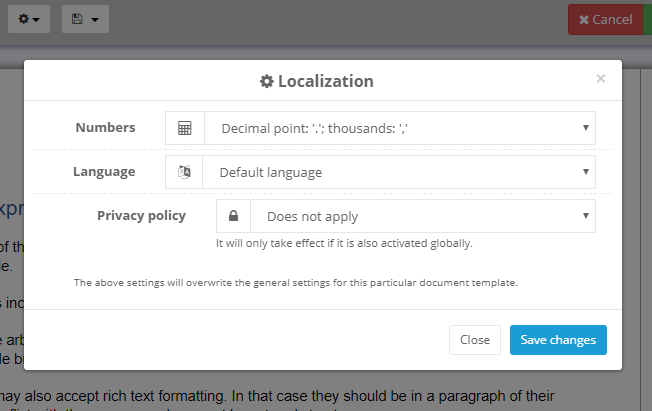 Where one can customize the following settings:
Number format
You may choose the decimal and thousand separators for numbers in special variables, i.e. the ones that are directly computed by the Docxpresso interface.
Language
This customizes the interface language for that particular template. The default language that is shown in the screen capture corresponds with the backoffice interface language (English in this case) but can be changed for that particular template to any of the available translated interface languages.
Privacy policy
One may activate privacy policy for this particular template.
If, for example, we choose to activate it: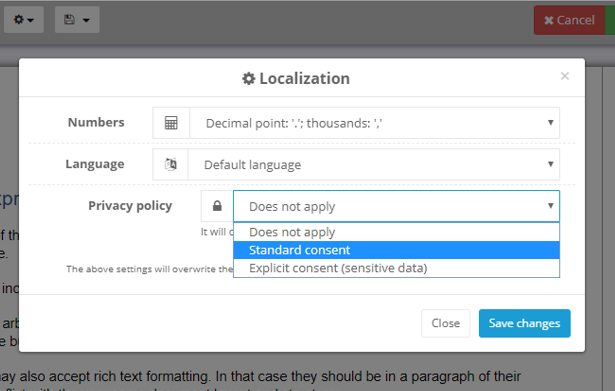 The end user will be prompted to accept the previously uploaded privacy policy before submitting the document info: