Creating categories
To create a new category is a simple process. In order to create a new category you need to have assigned a role of "Editor" or higher.
By clicking on the Documents > categories > add category main menu entry you will access the required web interface.
You should provide the following data:
Name: a unique name to identify the category.
Parent category: you should choose from the existing category tree a parent category.
Description: a short description that may inform other users of the purposes of the given category.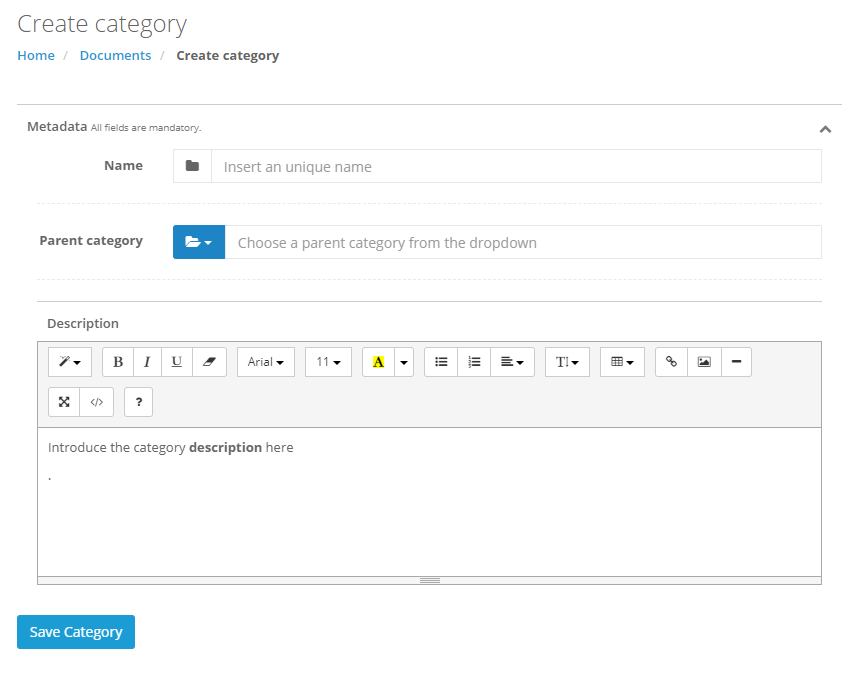 By hitting the "Save Category" if there are no errors you will be redirected to the "Browse categories" page and the new category will be added to the category tree.