Browsing and searching templates
The Docxpresso backoffice offers a variety of ways of searching available templates from the Documents menu entry.
Browse documents
This interface offers you a paginated listing of all available templates (one only see listed templates for which one has read or edition permission).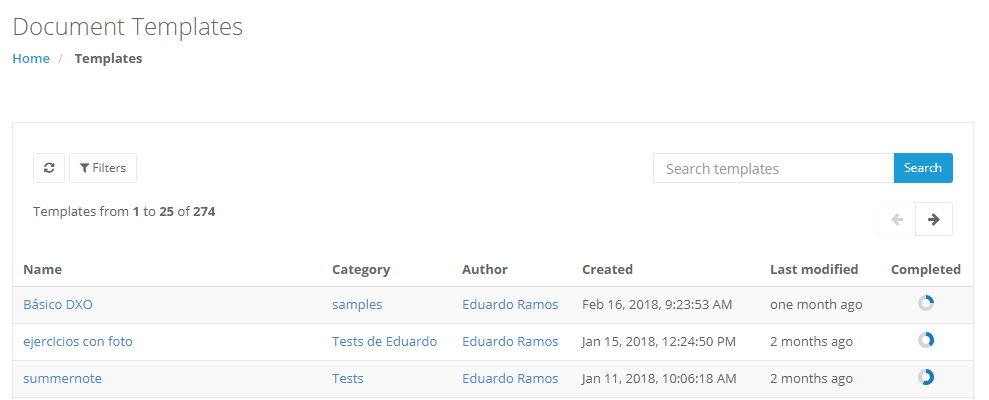 By default most recent templates are shown first.
One may filter the templates by name using the available "search input box".
If one needs more advanced filters by clicking in the "filters" button a pop up window opens with the following options:
Order by: choose the field by which the templates will be ordered (default: created). DESC or ASC: descending or ascending order (default DESC).
Show: number of templates shown by page.
Active: show all, active or inactive templates (default: active).
Status: all, published or unpublished templates (default: all).
Author: filter by template author by a dropdown of backoffice users.
Group: filter by group.
Category: filter by category.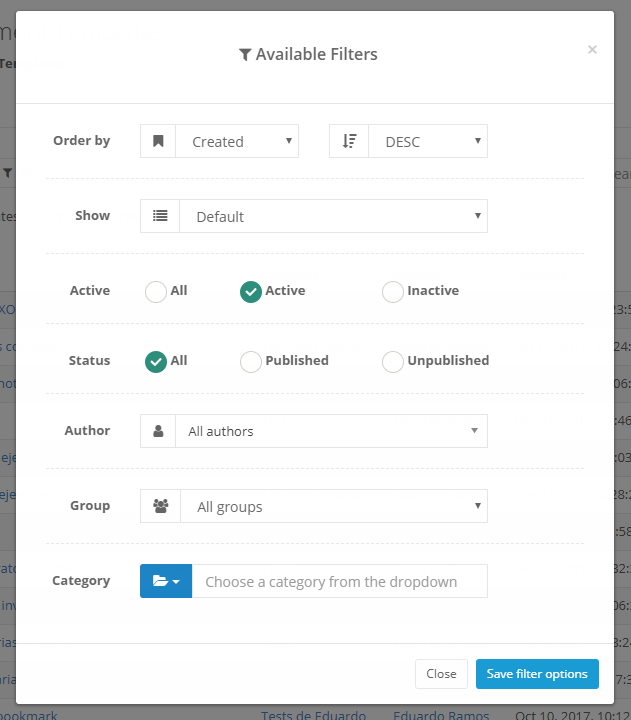 By clicking on save filter options your choices are saved and whenever clicking on the search button those filters will be applied.
Docs by category
This browsing method is available by clicking in the Documents > Docs by category menu entry.
Templates are shown in a "file browser" manner by clicking in the corresponding folder. Whenever a category (folder) is chosen all subcategories and templates included are shown in the category panel.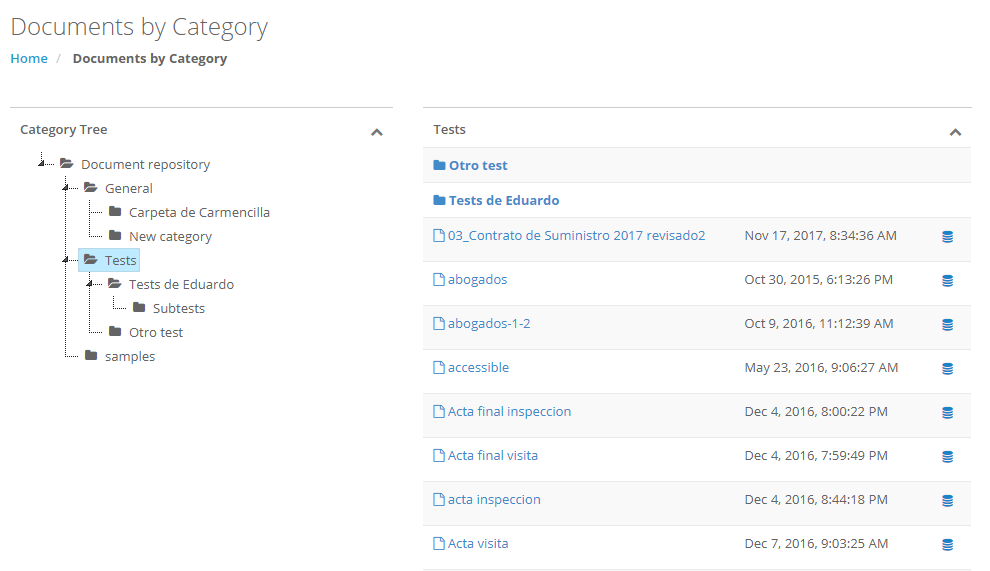 Docs by tag
This browsing method is available by clicking in the Documents > Docs by Tag menu entry.
Choose a tag from the "Search for tag" input box (existing tags will be proposed as one writes). Whenever the desired tag is chosen by clicking the button all templates that include that tag will be shown in the file panel.